CPC

Classical Worship Service Sundays •

10

:

30

am
The 10:30 am classical service features organ, a choir and/​or quartet, handbell choir and selections from hymns and classical music from the church's rich history.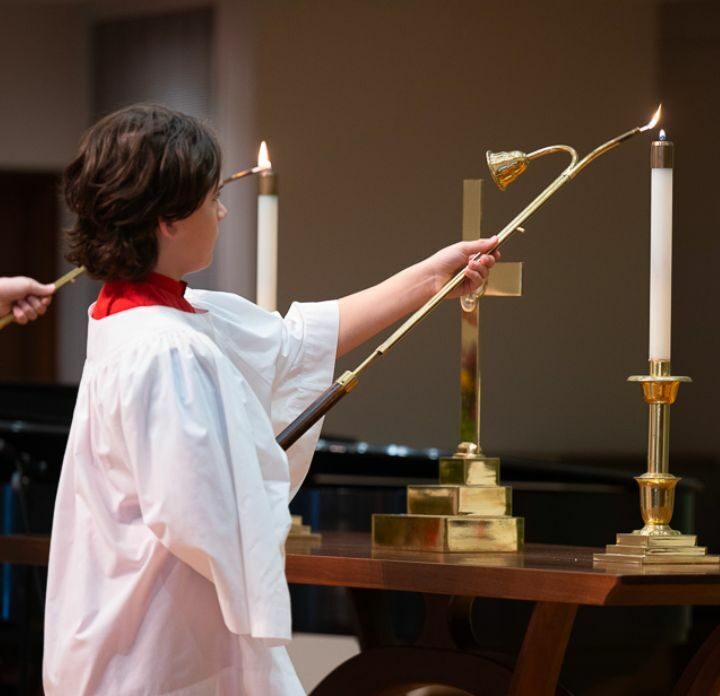 What Worship Looks Like
The Organ Prelude each week at 10:15 am offers a time of personal preparation for worship in the quiet beauty of the Sanctuary. As worship begins at 10:30 am, all gathered are invited to rise and lift their voices together, as each is able, in word and song. Acknowledging the greatness of God, and recognizing God's love through the sacrifice of Jesus, we humbly acknowledge our humanity in the confession of our confession our sins. Assured of God's pardon, we are prepared to hear God's Word as expressed through visual imagery and given musical expression by the Chancel Choir, Scholarship Singers Quartet, Celebration Ringers Handbells and the Pipe Organ. We are challenged by pastoral interpretation of scriptural texts and charged to be the Church in the world. We affirm our belief in the Triune God – Creator, Christ, and Holy Spirit, and in doing so we are strengthened for service.

Recent Services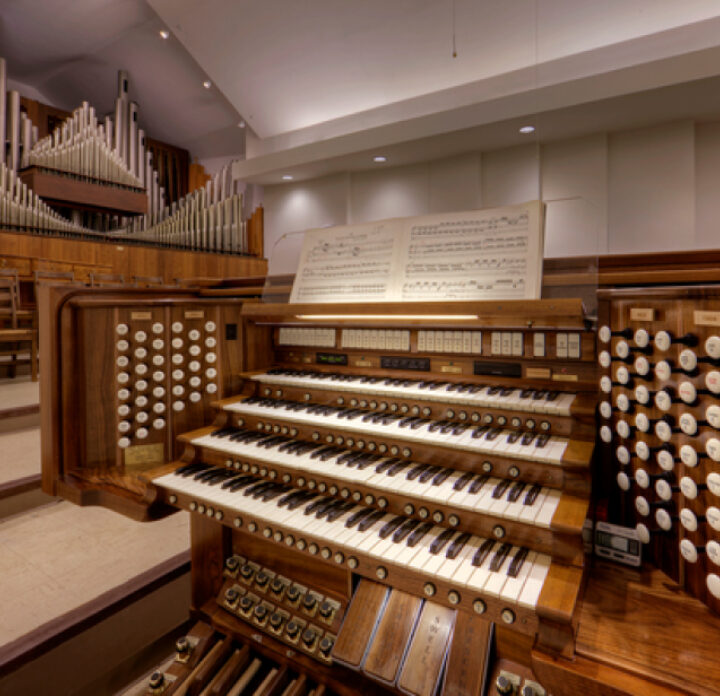 Wordclass Pipe Organ
The Sunday Organ Prelude before service draws a dedicated group of listeners each week. Read more about the Moeller pipe organ in the Sanctuary (shown in photo) and the J.W. Taylor tracker instrument in the Chapel.
CPC

Musicians

"

Music can, like story, form community. We are shaped by the story we sing; we are woven together by the act of singing praise together." Susan Palo Cherwien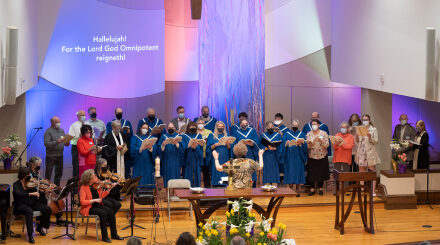 Chancel Choir
The Chancel Choir joyfully leads Classical Worship on Sunday mornings and major holidays of the church year.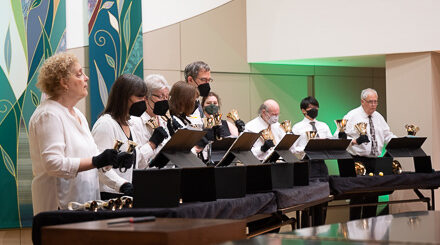 Handbell Choir
The Celebration Ringers Handbell Choir – ringing in worship for over 25 years!

You're Invited
Here are the many moving parts in the Classical Service. Sign-up below to learn more about joining a team!
Join A Team
Chancel Choir
Leads worship each week and presents several large choral works each year. Rehearses Thursdays from 7:30 – 9:00pm, September – May.

Handbell Choir
Provides music in worship. They rehearse on Thursdays from 6:30 – 7:30pm, September – May.

Instrumentalist
Do you play an instrument? We'd love to know so we can invite you to participate in our music programming.
Liturgist / Reader
Assist pastors in Sunday worship leading and/​or read scripture during worship.
Communion Server
Assist with preparation and serving of Holy Communion on the first Sunday of the month.
Ushers / Greeters
Welcome members and guests to worship and assist for Sunday worship and/​or for other services during the church year.
Children's Music
Looking for creative folks who love children to lead musical activities during Sunday school.
Tech Team
Our worship services rely heavily on well executed audio, video and lighting elements. We are always looking for camera operators, audio engineers, lighting technicians and slide operators. No experience? No problem. This is an area where folks can engage in structured training and grow into independence in areas of interest.