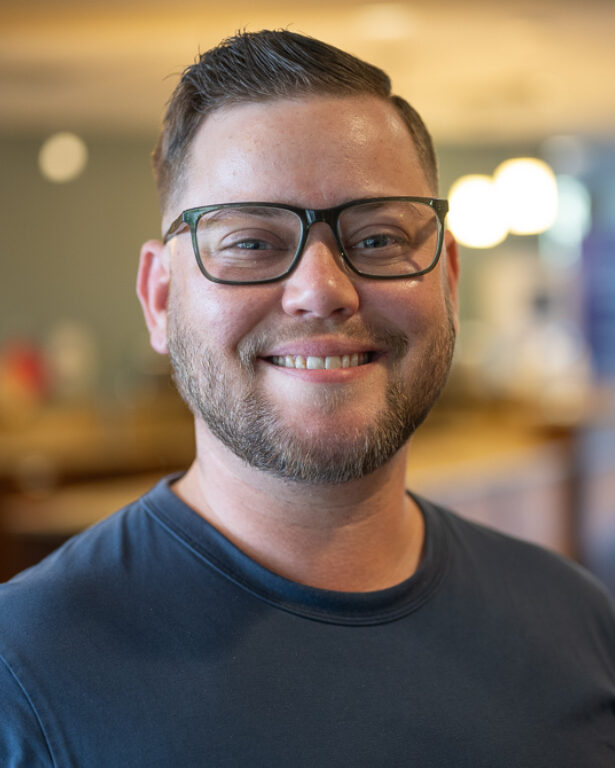 Back to all Staff
Director for Youth, Comms & Contemporary Worship
Ben Weger
Ben Weger holds an M.Div. from Iliff School of Theology in Denver where he focused his theological studies on social justice and leadership and organizational development. In 2014, Ben was the worship leader for the Florida Annual Conference gathering of the United Methodist Church and served various churches in the Florida Conference since 2008. Passionate about nonprofit leadership, he serves as a member of the executive committee on the Reconciling Ministries Network board of directors. Outside of the walls of CPC, you can find Ben on the lake, on the golf course or traveling to warmer places as often as possible then those options aren't available. Ben and his wife Leigh relocated to Madison, WI with their three children, and is passionate about building a more inclusive church for the next generation.
— — — — — — — — — — — — — — — — — — — — — — — — — –
After finishing his undergrad with a BS in Practical Theology, Ben began leading worship full time in a local church setting. From church plants to multisite congregations, Ben has led music and designed liturgical experiences in a variety of settings. After six years of focusing primarily on architecting worship services, Ben expanded his experience as the Director of Communications for the 1,500 member congregation at Harvest UMC in Lakewood Ranch, FL. In response to a season of visioning and reflection this congregation identified multiple opportunities to improve internal and external communications regarding the life of the church. Ben oversaw a full rebrand of the organization and built systems to streamline the flow of information to support assimilation and involvement within the community.
Following this season, Ben spent just over two years with a Habitat for Humanity affiliate first as their Communications Coordinator and soon as their Director of Homeowner Services. In this role Ben worked with qualified applicants to gain education and overcome obstacles in achieving homeownership. Responsible for applicant recruitment, loan and mortgage origination, homeowner education and support, Ben helped the organization to triple the number of homes built annually. As a bit of a self proclaimed theology nerd, Ben began working on his MDiv at Iliff School of Theology where he graduated virtually during a global pandemic in 2020.
Throughout these seasons Ben did a lot of freelance work to support various individuals and organizations in communications and marketing. After ten years of working with one particular entrepreneur, the startup took off. Making a significant pivot from previous work, Ben took a full time role as the VP of Sales and Marketing with what would become the fastest growing company in North America in 2018. Along with the executive leadership team, Ben was able to successfully position the company for an acquisition that was finalized in the fall of 2021.
After helping the acquiring company through the transition, Ben began to discern what the next season would hold. Passionate about building communities that are focused on justice and inclusion, he wanted to return to nonprofit work. After joining the CPC staff in October of 2022, it became clear that CPC was the right place to land to continue co-creating a better world with God and with others.